Drawings & 3D models
Dimensions¶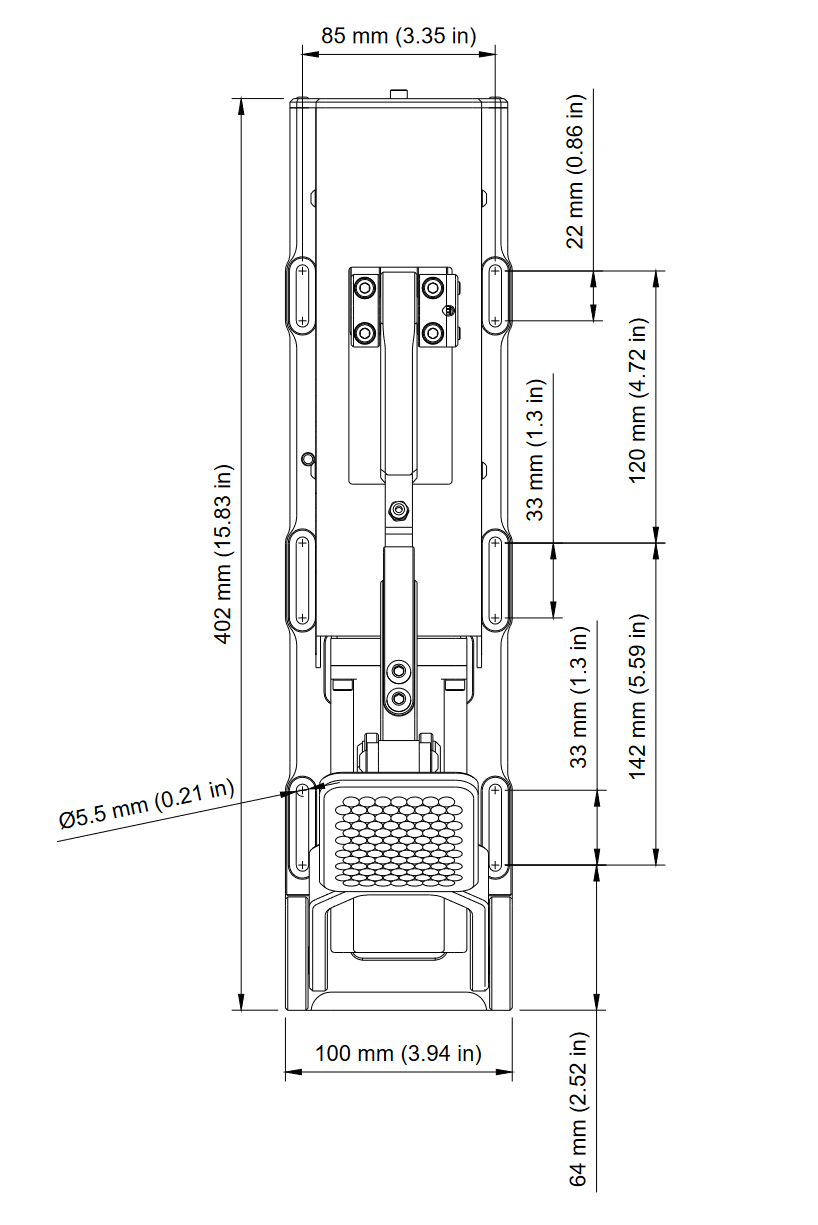 Pedal travel range¶
Illustration of maximum pedal travel range when combining motorized movement range and the pedal offset adjustment range. For further details, see mechanical adjustments page. In this illustration:
Pedal face height adjustment in the middle position
Pedal travel & force range has been set into the longer stroke option
Pedal face angle in the "least tilted" option
Mounting hole footprint¶
Printable footprint with dimensions (A4 size, print in actual size)
Simucube ActivePedal footprint
3D models¶
Simucube ActivePedal standard pedal face (2023)
Granite Devices Inc. is the copyright owner of all models and drawings. All rights reserved. For commercial use or reproduction, contact Granite Devices for permissions.