Simucube Baseplate¶
Simucube Baseplate is a optional accessory that provides easy mounting, adjustability and comfort when using certain pedals. List of compatible pedals in specifications.
Video guide¶
Video guide of ActivePedal adjustments and Baseplate installation from time 1:37.
Assembling Baseplate¶
Each screw joint in assembly consists of the M6 bolt, split lock spring washer and a washer. Assemble each screw as illustrated below.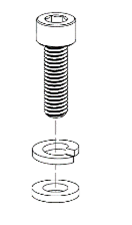 Then, follow the step by step instructions as illustrated below.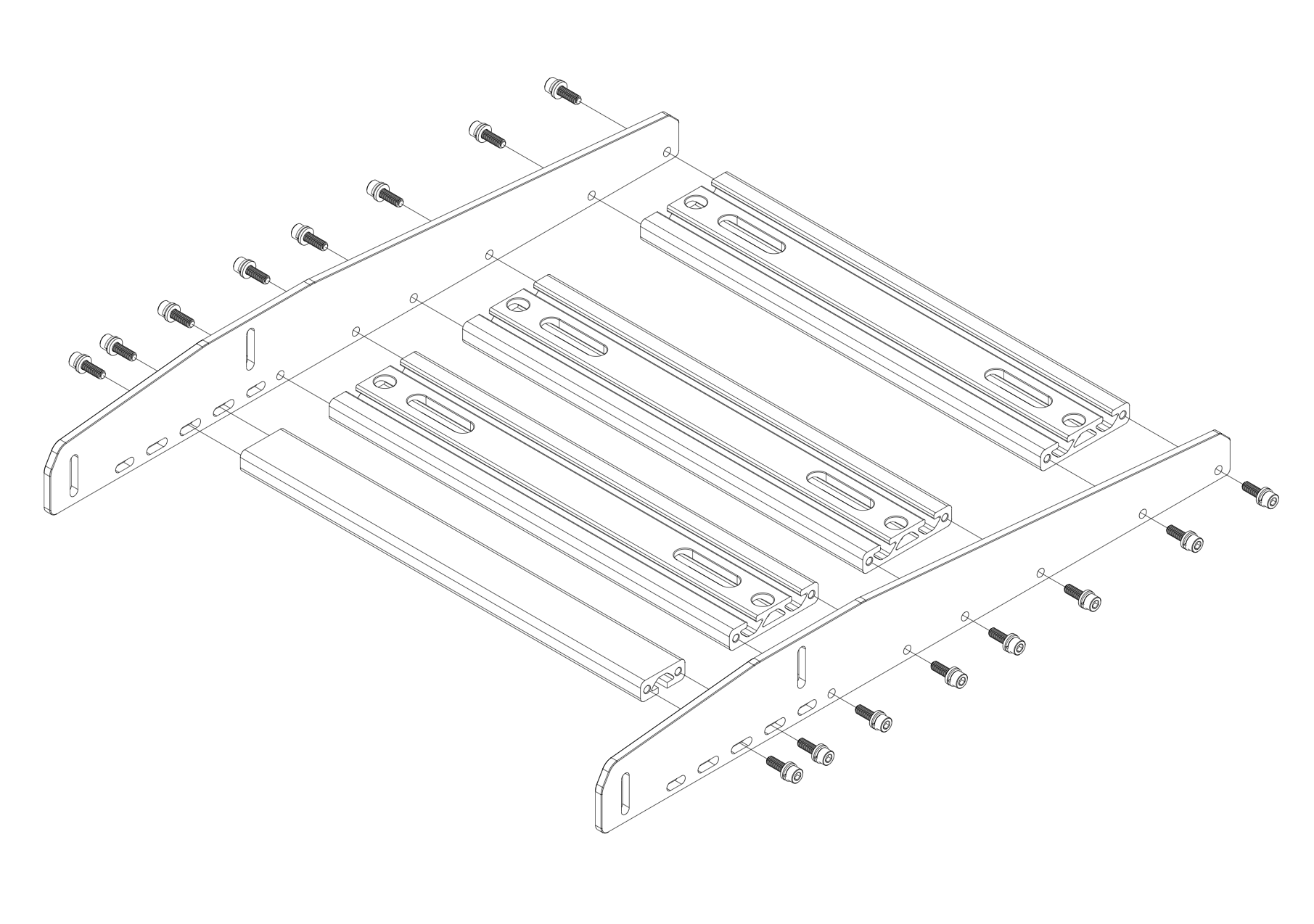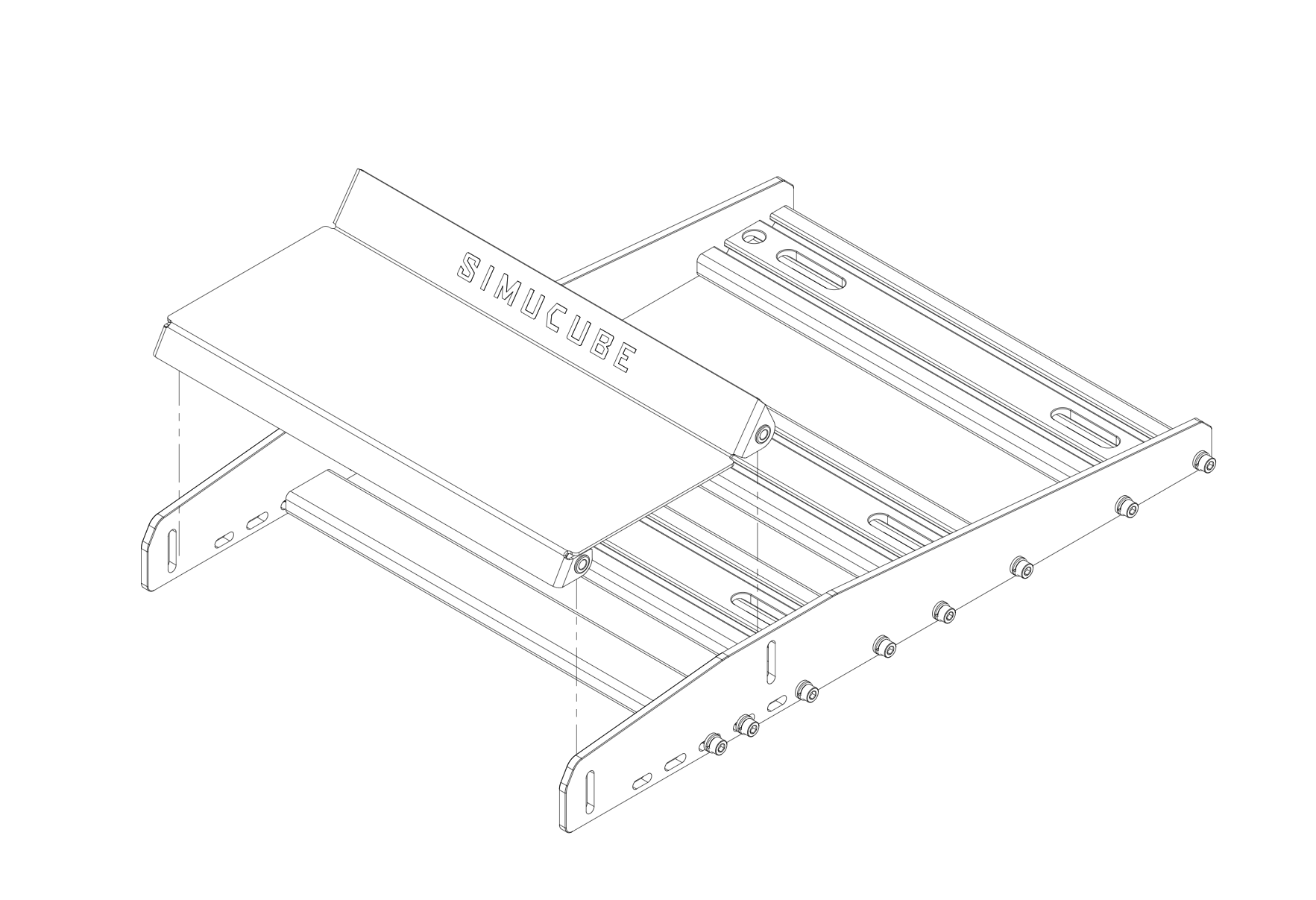 Height and tilt of the foot rest can be set by loosening and tightening the following four screws in desired position.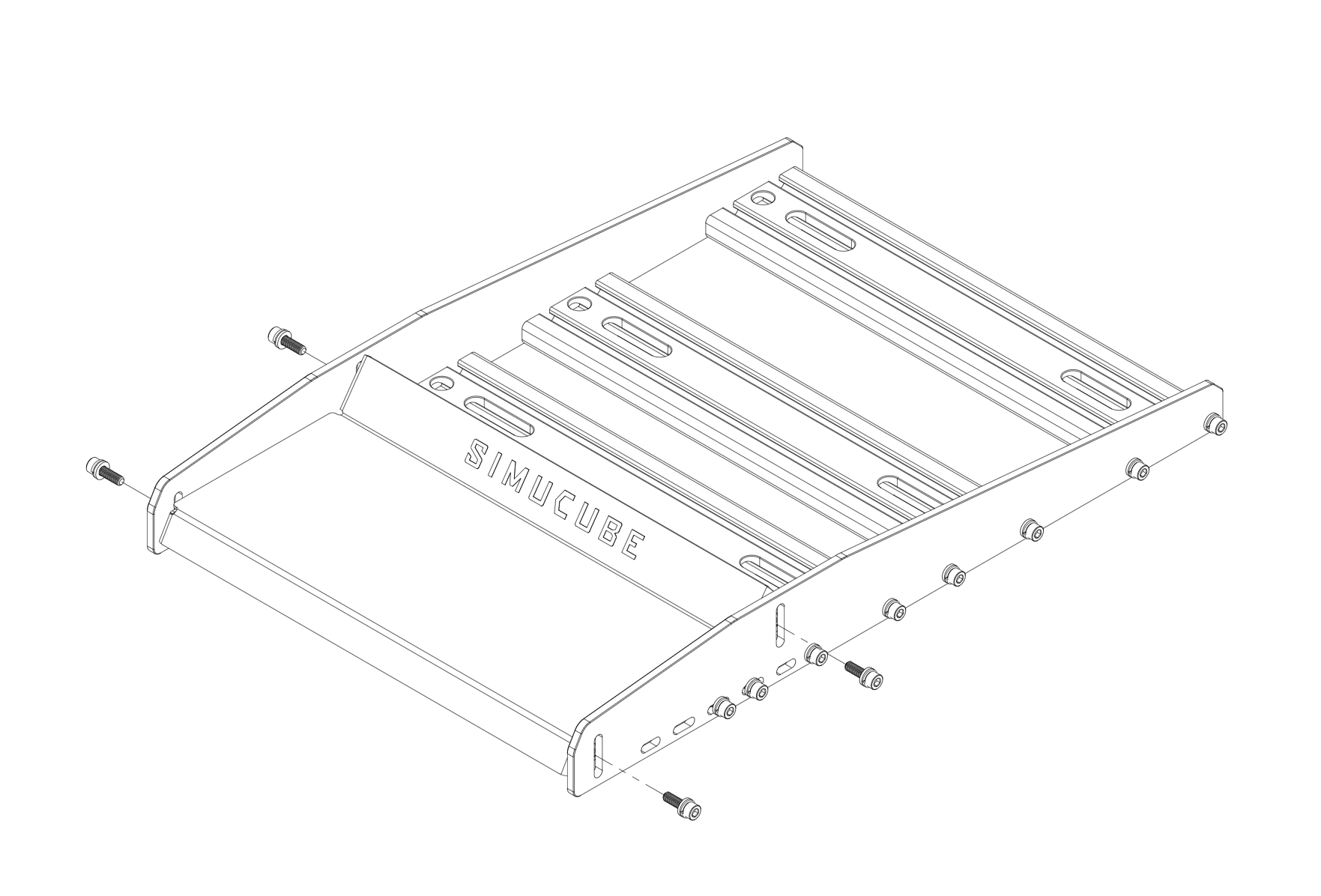 Mounting Baseplate to rig¶
Installing the baseplate to the rig depends on the rig model and construction. Most common methods are illustrated below.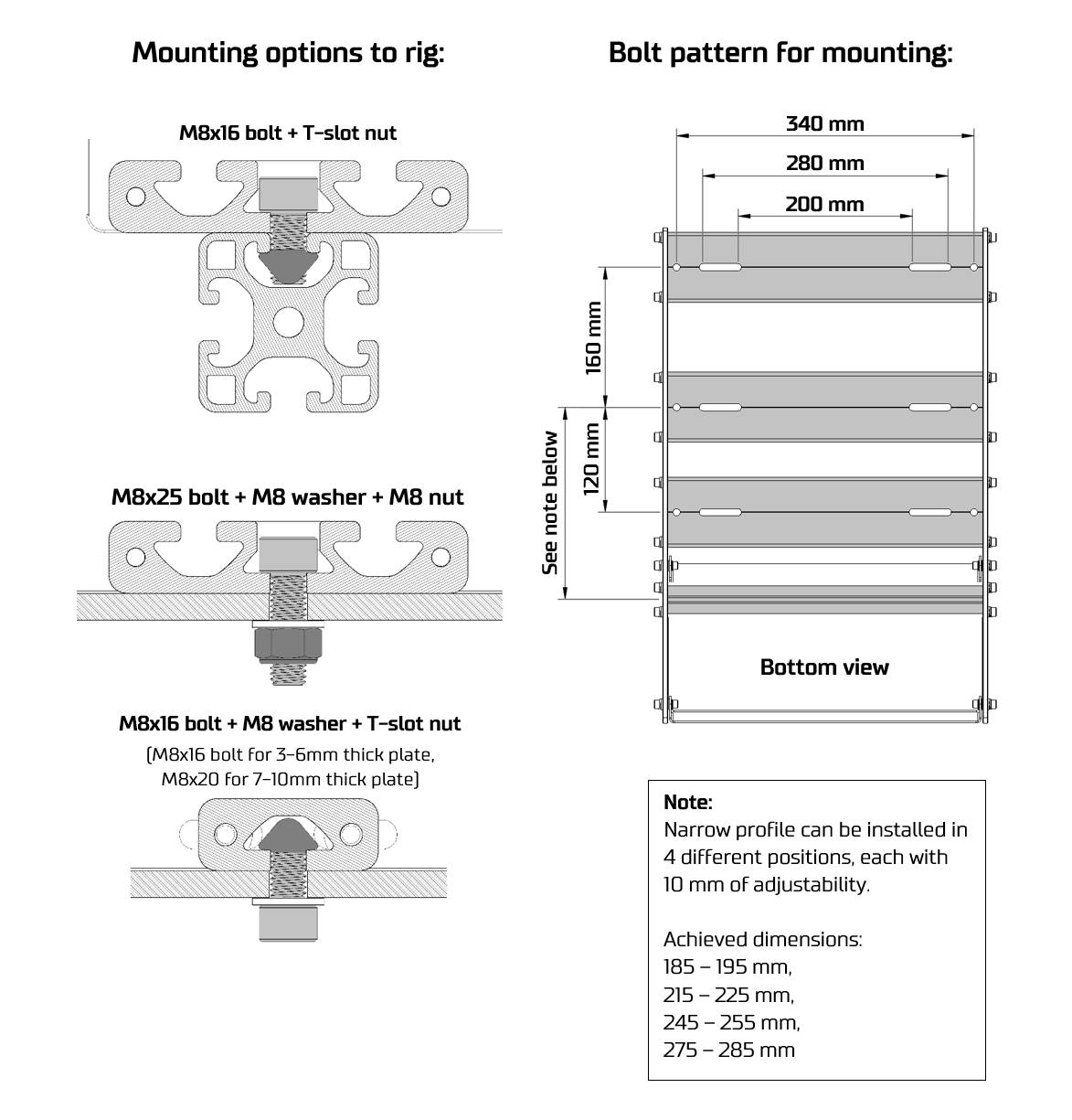 Specifications¶
Compatible pedals¶
Simucube ActivePedal
Heusinkveld Sim Pedal Sprint (with separately sold mounting kit)
Heusinkveld Sim Pedal Ultimate
Heusinkveld Sim Pedal Ultimate+
Simtrecs ProPedal GT
Meca CUP 1
VRS DirectForce Pro
Mounting options to rig¶
Can be mounted to profile with 8 mm slots
Can be mounted to plate ( supports Logitech, Thrustmaster and Fanatec bolt patterns)
Package content¶
Base plate as parts (needs assembly)
Mounting screws (to rig) & L-shaped hex key wrench
Quick start guide